Carmon Allen-Schnoor's spaces
Spaces
Athletics
Rolling Hills Middle School offers competitive sports for boys and girls; the sports offered are: cross-country, soccer, volleyball, track and field, basketball, field hockey and wrestling. Sport try-outs are advertised at school and on the morning announcements.
Unsubscribe from group
Physical Education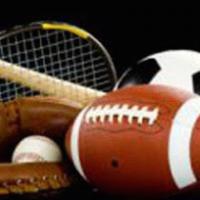 Students spend a lot of time in classrooms at school but getting outside and being active is just as important. Physical Education is mandated by the State of California. Students in elementary school are required to have 200 minutes of Physical Education every 10 days and 400 minutes in Middle School. Physical education is a combination of structured activities and lessons on nutrition and healthy living. Depending on the teacher or the provider, students participate in a variety of sports, dancing, calisthenics, and other activities to get them up and moving. 
Unsubscribe from group