Welcome Back!
Click here to discover what we've been doing this summer and what you need to know about the opening days of school.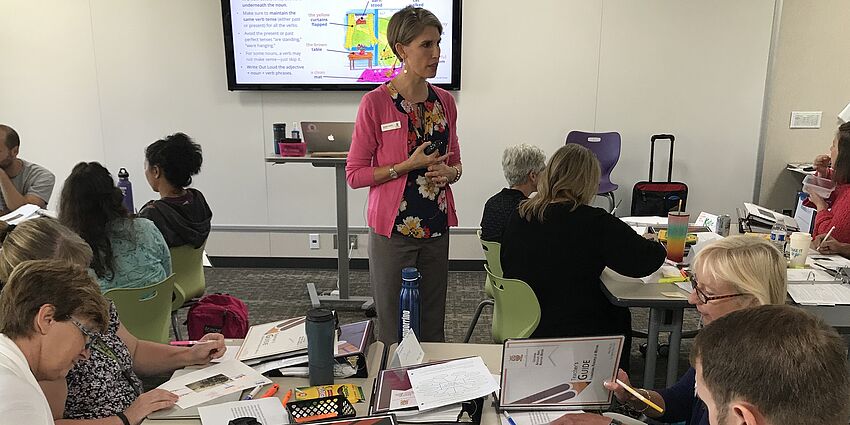 August 6, 2019
Dear Families,
Hello and welcome to Rolling Hills Middle School! We hope you had a safe and rejuvenating summer, spending quality time with family and friends. While we have been back for two weeks, we are eager to get our year started with your children. Our goals are big, and aimed at everyone whose role it is to support children and each other…
• Refining our delivery of engaging instruction for diverse learners
• Expanding the use of technology in classrooms
• Fostering a safe and caring community
• Embodying a growth-mindset, where everybody seeks improvement
• Improving outreach efforts to all members of our parent and guardian community
While educators enjoyed their summer vacations, we are proud that many here at RHMS attended professional development aimed at acquiring or honing skills to best empower and engage our students in meaningful ways. Professional development included:
• Writing with Design - a two-day program with six follow-up sessions throughout the school year aimed at refining students' abilities to express themselves across content areas. While structure is the initial focus, students quickly move to style and voice.
• Mathematical Practices - a training focused on the ability to present lessons designed to ask students to think mathematically, based upon important processes and proficiencies.
• See Saw - a program for improved school to family communication.
• Technology Innovation Camp - a three-day workshop that encourages teachers to design innovative and relevant learning experiences built on essential standards, technology, and the CUSD Profiles of a Graduate.
• Profiles of Graduate - a two-day workshop aimed at creating field guides and rubrics for each of the five profiles at all grade levels.
• Exhibition - a think tank of educators exploring ways to implement authentic experiences into a culminating 8th grade project.
As indicated earlier, the best way to remain informed is to go to our school website at https://rollinghills.campbellusd.org/ or the PTA website at http://www.ptarhms.org/. Important dates follow. Please refer to the websites for times as they are determined or changed.
• Schedule Distribution - Monday, August 19th from 12:30 to 3:30. These are available to families who have completed the digital registration and have a copy of the online confirmation receipt or complete a hard copy of these forms in the office. Please contact RHMS if you have not received an email with that information. We can only distribute schedules to those families who completed the necessary paperwork.
• New Student Orientation (WEB Day) - Wednesday August 21st from 8:00 to 1:15 in the gym
• First day of school - Thursday, August 22nd
• Back to School Night - Wednesday, September 12th from 6:00 to 7:30
We want to best support every student at RHMS. Along with a highly skilled and dedicated staff, supportive and active families best ensure our individual and collective success. Thank you in advance for all you do to support your child or children and all the children here at Rolling Hills Middle School. We are enthusiastic about spending the year together, seeing each and every child grow socially and academically.
Warmly,
Ted Cribari III, Principal              Amy Vanderbosch, Assistant Principal