Summer Information
Important websites, suggestions, and dates to keep in mind so that summer may remain structured and healthy for kids.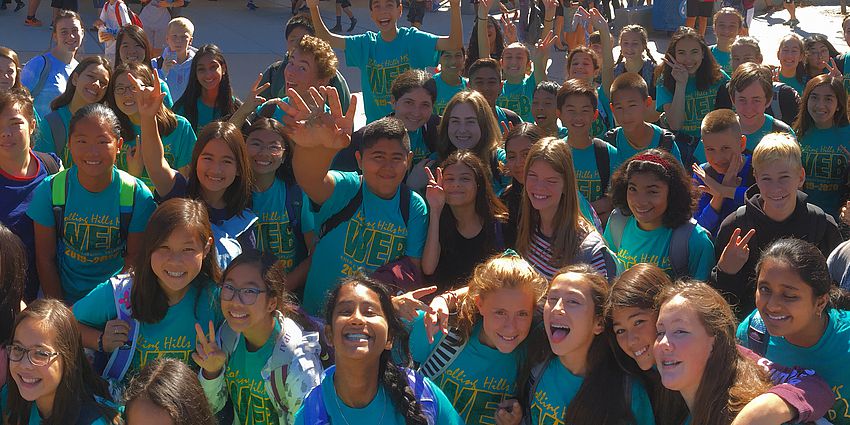 While we welcome summer, we recognize that this summer is full of uncertainty.... and that is not easy for anyone.
Learning continues all summer long!
To support, CUSD has created Choice Boards... suggested activities aimed at touching upon academics, physical health, and emotional well-being.  The following link takes families to the COVID-19 Resource page.  Under "Weekly Enrichment," families will find suggest academic activities that are grouped by grade level.  Further down, families will find a "Wellness Focus" and a "Weekly Wellness Activities" link.  These are aimed at supporting our students' social emotional development.
Additionally, RHMS has a year subscription to the online IXL math program.
There are also a number of novels from which to choose at the Santa Clara County Library.  It is our understanding they have e-Books as well as potentially curbside pick up.  For more information, please contact the Santa Clara County Library system.
Walking and running and biking are all healthy activities that are proven to keep us physically and emotionally healthy.  There are also dozens of websites that feature at home workouts, such as those based upon the HIIT concept, high intensity interval training.
While we will be working to define the opening of school, we do know that students' first official day is Thursday, August 20th.
As the state, county, and CUSD make decisions that impact RHMS, we will be sharing them via our website and School Messenger.  Please check your email every few weeks for updates.  If you should have any questions, you may reach out to the district office at 408-364-4200.
We appreciate all that you do to support your children, and we wish you all a happy and safe summer.
Mr. Cribari and Mrs. Vanderbosch