Sixth Grade Orientation and Webinar
We invite 6th grade students and their parents to learn a little bit about what RHMS has in store this year. We'll see you August 12th at 6:00 pm!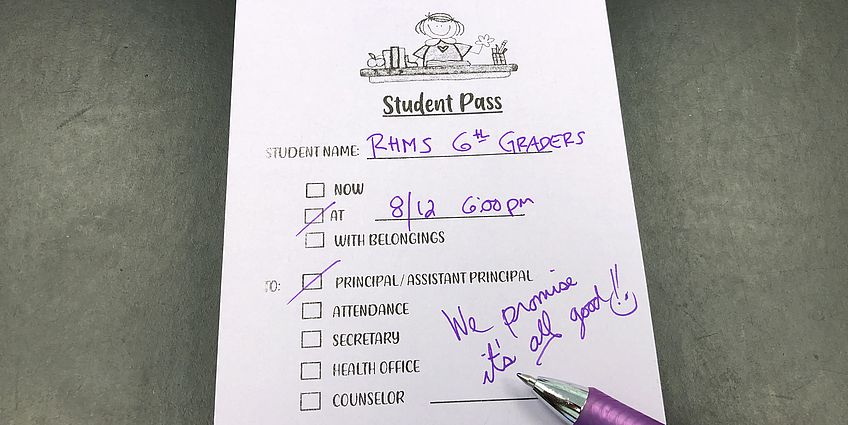 Make popcorn and grab some soda. Welcome to our virtual orientation... for families and our students!
The webinar will start at 6:00 pm, Wednesday, August 12th, and end no later than 7:00 pm. So that those unable to attend may still benefit from its contents, we will record the webinar and post it to our school website later this week.
We will share some information about RHMS, describe a typical sixth grade day, and explain what learning will "look like" this year.
We have set up parameters where the only two visible participants are Mrs. Vanderbosch and Mr. Cribari. You may use the "chat" feature.