Ready for iReady Testing?
Students have the opportunity to demonstrate their achievement on the CUSD iReady assessment.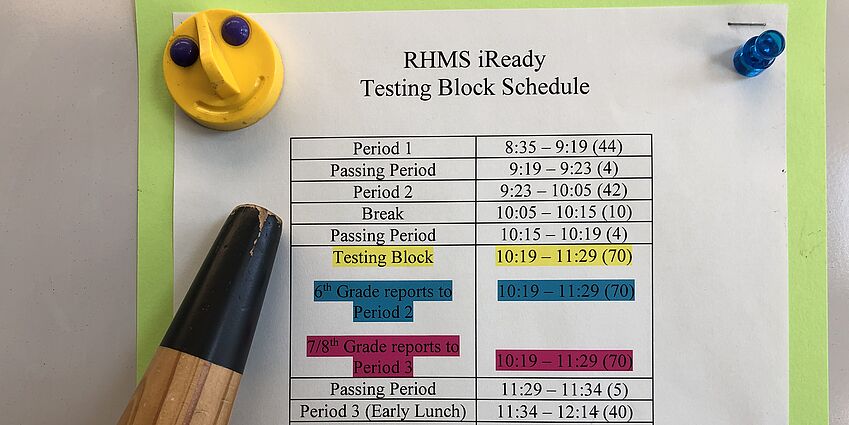 Starting Monday, September 23rd and continuing through Friday, September 27th, students will be taking the CUSD iReady assessment.  An adaptive, online measure of reading and math, results are used by teachers to futher taylor instruction for each student and will be shared with families during Conference Week (October 7-11).
As we believe that all of our students are all of our students, our site will have a schoolwide testing schedule again this year.  Portions of every period will be removed to create a block of time where all staff proctors the assessment to all students in specific locations.  Sixth graders will take the assessement with their second period teachers, while upper grade students will take the asssessment with their third period teachers.
The overall reading score is broken down into several components, including phonemic awareness, phonics, high-frequency words, vocabulary, comprehension (literature), and comprehension (informational).
Similarly, the overall math score is broken down into components, including numbers and operation, algebraic thinking, meausrement and data, and geometry.
It is important to remember that iReady is a form of assessment, not the form of assessment.  Presentations, projects, labs, expressive writing, and the like are additional ways students demonstrate their learning and growth.