Safety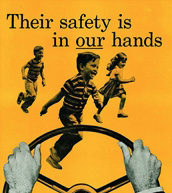 Hi Everyone,
We are fortunate to have a wonderful community of students that enjoys biking and walking to school. Often, our columns are directed at reminders for our kids. We would like to ensure the safety of all our students by also reminding our drivers of the rules of the road. 
*Please don't block crosswalks while waiting in line
*Remember to pause and look for our bicyclists before turning
*Our crossing guards work hard to cross our children safely- please respect them.
*Please be patient while waiting in your car. Don't try to line skip by passing on the wrong side of the road.
*And finally, always pull forward when waiting for you child at the curb. Making room for someone else keeps our lines moving.
Have a wonderful week,
Cynthia Dodd