7th and 8th Grade Orientation
Attached is a recording that details what this year will look like for our 7th and 8th grade students.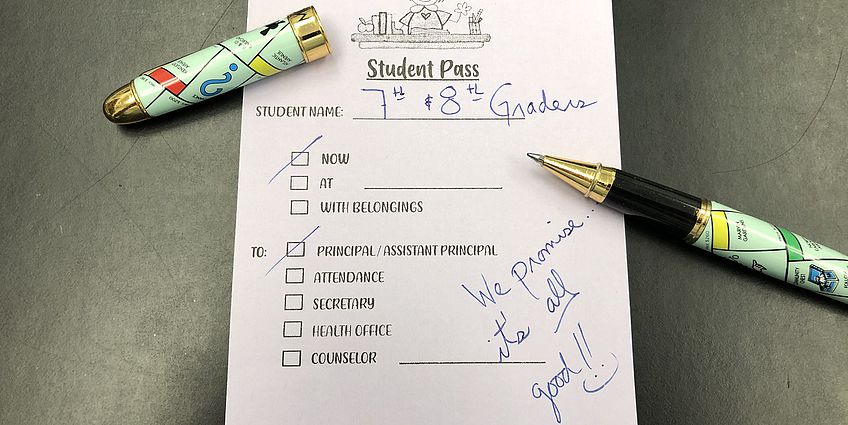 Greetings and orientations are difficult during a pandemic, so in an effort to reconnect with families and describe what this year will resemble, we recorded a presentation for families to watch.  We suggest that you watch the 7th and 8th Grade Orientation.
Today we received confirmation of enrollment numbers and staffing so we will spend the next several days scheduling our students into appropriate classes.  Upon completion, we will distribute schedules and curriculum in a yet to be finalized manner.  We may email schedules to parents and students, and we may create windows of time for students to collect curriculum and the like.  As we determine the safest way to accomplish this, we will share details.  Please continue to check your email.
We thank you for your patience and look forward to a successful 2020-2021.